Magento security patch installation process is straightforward task for qualified tech and is usually completed within one-two hours: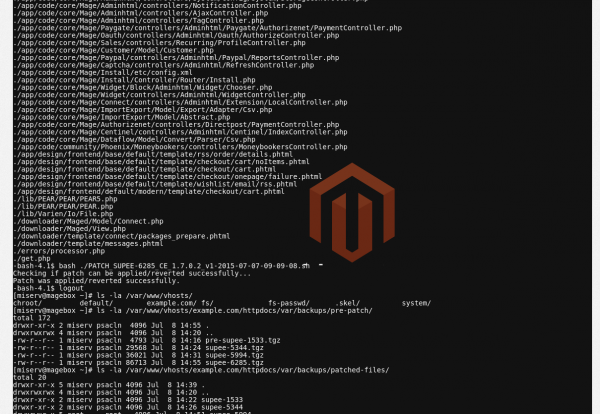 you submit the request form and initiate the payment
we connect to your servers and verify the information and Magento state
we check for all already applied patches
we backup all files to be patched
we disable Magento compiler (if needed)
we apply all needed security patches one by one solving any possible issues that may arise
we flush PHP opcode cache (if needed)
we notify you about the process completion
In the event of unsatisfactory results (there was one such case to the moment), we revert patched files from backup and roll back the payment transaction. If your store was compromised or infected with malware, please mention this in additional details field and prepare to restore it from the latest backup prior to patch installation. We will confirm the schedule with you and will install patches right after backup restoration.